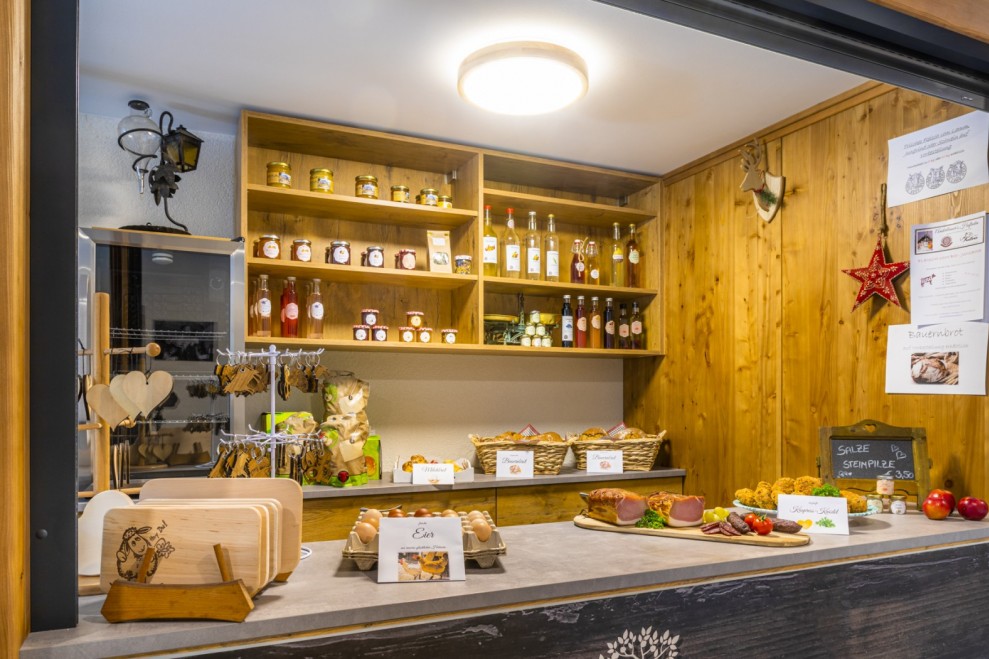 Organic farm shop Anderlbauer
In our farm shop you can buy farm products, regional specialities and small gifts.
We have a small, but fine assortment of self-produced
Schnapps, liqueurs, delicious juices & jams - made from local fruit from the farm's own orchard
Various self prepared oils & vinegars, various salts, dried mushrooms and pickled chanterelles
Sausage products and bacon - made from delicious meat from our own BIO cattle and pigs.
Eggs from happy chickens
1 x a week is freshly baked - farmhouse bread, granulated bread, milk bread, nut strudel, pastries, ...
Hearty cheese dumplings
In summer, fresh vegetables from the farm garden
Gifts & snack baskets are also gladly prepared as souvenirs for your loved ones at home!
---
Every Thursday from 4 pm to 7 pm the farm shop is opened.
---
We are also happy to offer schnapps tastings in our own schnapps cellar.
Spoil yourself with regional delicacies and delicious treats... and perhaps try one of our Anderlhof baskets!